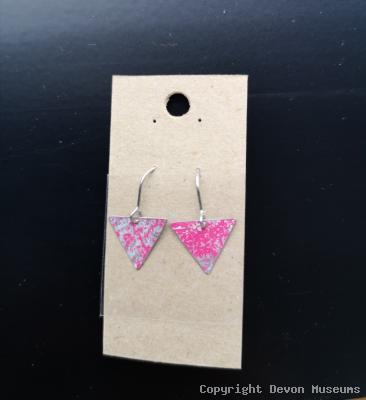 Pink tringular ear ring
Price: £13.00
Stock: 1 available
recycled drink can pink and silver 10mm ear rings designed by North Devon designer Elise Jennings
You might also be interested in?
Ear ring

£15.00

A recycled drink tin turned into fetching clever 10mm by 6mm pink and soft copper ear rings designed by north Devon jewellery crafter Elise Jennings.

Rainy day copper ear ring

£22.00

hammered effect rainy day impression copper droplet ear ring designer by North Devon crafter Elise Jennings.