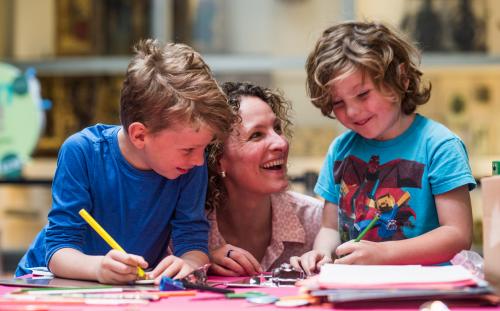 30 May 2023
30 May 2023
When: 30 May 2023
Where: Royal Albert Memorial Museum and Art Gallery Queen St, Exeter, EX4 3RX
Time: 10:30 - 15:30
Cost: £3.50 per child
Suitable for: Especially for children

Design and make your own printed artwork inspired by ceramicist William de Morgan's use of symmetry.
Create your own design – maybe it will be floral inspired, perhaps including animals or geometric shapes. You will then learn how to inscribe your design into the printing tile, roll on the ink and put it through our roller press. Use different colours to produce a more interesting print to take home.
Before attending the activity, why not gain inspiration by visiting our exhibition Sublime Symmetry: The Mathematics behind De Morgan's Ceramic Designs.