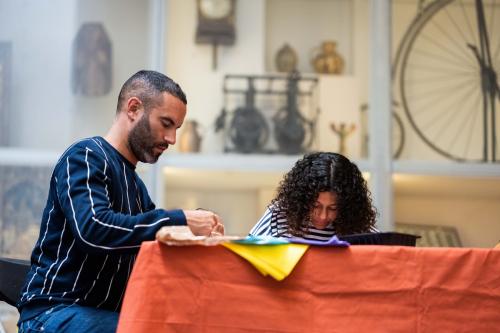 05 April 2023
05 April 2023
When: 05 April 2023
Where: Royal Albert Memorial Museum and Art Gallery Queen St, Exeter, EX4 3RX
Time: 10:30 - 15:30
Cost: £3.50, drop-in
Suitable for: Family friendly

Be inspired by RAMM's birds and insect collection and come along to make an ornamental bird or bug out of clay.
Will you sculpt the graceful lines of a swan or the enormous wingspan of an albatross? Perhaps a dainty hummingbird or a noisy kookaburra? Or maybe you'd rather delve into the world of creepy-crawlies to fashion your very own spider, scorpion or beetle?
We'll provide the clay, you provide the imagination!