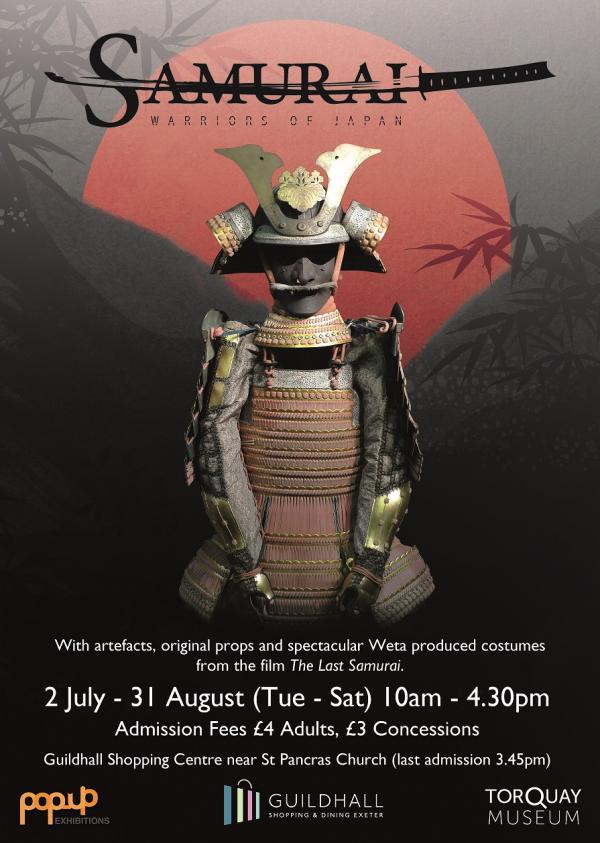 When: 02 July 2019 to 31 August 2019
Where: Guildhall Shopping Centre, Exeter
Time: 10.00am - 4.30pm
Cost: Adults £4 Concessions £3
Suitable for: Any age

Do you love martial arts and all things Japanese? Then come to the Guildhall Shopping Centre, Exeter, this summer to see Samurai: Warriors of Japan. Enter the world of the Samurai through original artefacts and spectacular Weta produced film costumes and props from the epic Tom Cruise movie The Last Samurai. This exhibition is presented in partnership with Pop-Up Exhibitions Ltd and Guildhall Shopping and Dinning.
Exhibitions & Projects
Shots taken: books, bars and beyond

Royal Albert Memorial Museum and Art Gallery

19 May 2020 to 05 July 2020

The Secret Museum Postponed until 2021

Torquay Museum

20 June 2020 to 05 September 2020

What Do You Collect Absolutely Bagulous

Royal Albert Memorial Museum and Art Gallery

09 July 2020 to 06 October 2020