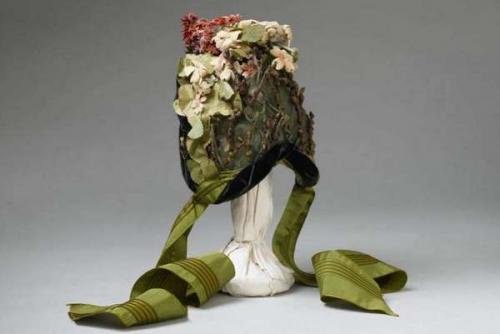 09 November 2019
09 November 2019
When: 09 November 2019
Where: The Royal Albert Memorial Museum & Art Gallery Exeter
Time: 1.30 pm - 4.30 pm
Cost: £30
Suitable for: Any age

Explore RAMM's collection of hats and bonnets in this half-day course.
Do you know your hat etiquette? What was 'hat honour' and when should you never wear a hat?
Find out the answers to some of these questions in our workshop where we will discuss changing fashions, taste and etiquette in terms of hats and bonnets - a matter of great importance to Victorian fashion writers. There will also be a chance to see examples of fashionable hats and bonnets from the 19th and 20th century and to learn more about materials and techniques for making them.
Course Tutor: Shelley Tobin
Textiles and dress specialist, author and dress historian, Shelley has over 25years experience documenting, researching and taking costume to new audiences. She is the curator for RAMM's extensive costume and textile collection and the National Trust costume curator at Killerton.
Tickets are available online or from the Royal Albert Memorial Museum reception in person or by phone using a credit or debit card on 01392 265858 during opening hours: Tuesday to Sunday, 10am to 5pm.