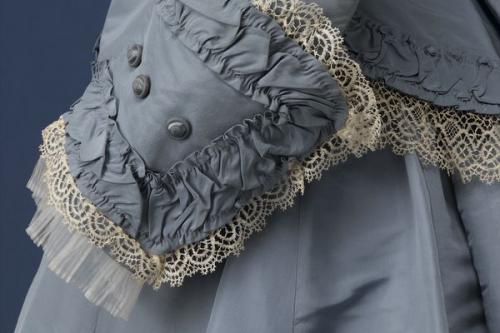 18 January 2020
18 January 2020
When: 18 January 2020
Where: The Royal Albert Memorial Museum & Art Gallery Exeter
Time: 1.30 pm - 4.30 pm
Cost: £30
Suitable for: Any age

Explore RAMM's collection of 1820s' fashion in this half day course.
Original dress from George IV's reign will be introduced at this workshop. We will take a look at clothing for men, women and children, and discover a little about the tradespeople who made it, through objects and fashion magazines of the period.
Participants will be able to see examples from the collection up close. By the end of the session they should be able to identify basic fabrics and techniques, and have an idea of how to date clothing of the period.
Course Tutor: Shelley Tobin
Textiles and dress specialist, author and dress historian, Shelley has over 25years experience documenting, researching and taking costume to new audiences. She is the curator for RAMM's extensive costume and textile collection and the National Trust costume curator at Killerton.
Tickets are available online or from the Royal Albert Memorial Museum reception in person or by phone using a credit or debit card on 01392 265858 during opening hours: Tuesday to Sunday, 10am to 5pm.