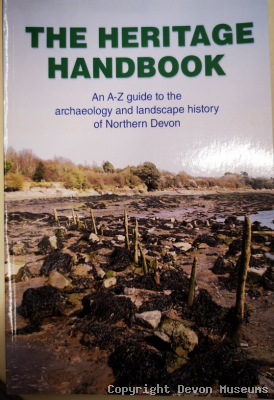 The Heritage Handbook
Price: £12.50
Stock: 4 available
An A-Z guide to the archaeology and Landscape history of Northern Devon. 186 pages 23cm-15cm
You might also be interested in?
Illustrated History of Appledore, book 3 it's place in history By David Carter

£13.90

In this book you will find historical details about people and events which have shaped the village.

The Barsntaple Millennium mosaic

£1.00

The Millennium Mosaic in brief outside St Anns building Barnstaple text by John Wilsher.