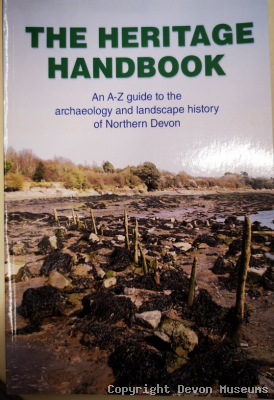 The Heritage Handbook
Price: £12.50
Stock: Currently out of Stock
An A-Z guide to the archaeology and Landscape history of Northern Devon. 186 pages 23cm-15cm
You might also be interested in?
The Taunton to Barnstaple line volume 3 , by Freddie Huxtable

£25.00

I have been Having covered the history of the Devon and Somerset Railway in volume 1 and the route, station also and signalling in volume 2, this third and final part of the trilogy rounds the story off.

Old Farming Days by Robin Stanes

£12.99

150 photographs showing Life on the land in Devon and Cornwall.