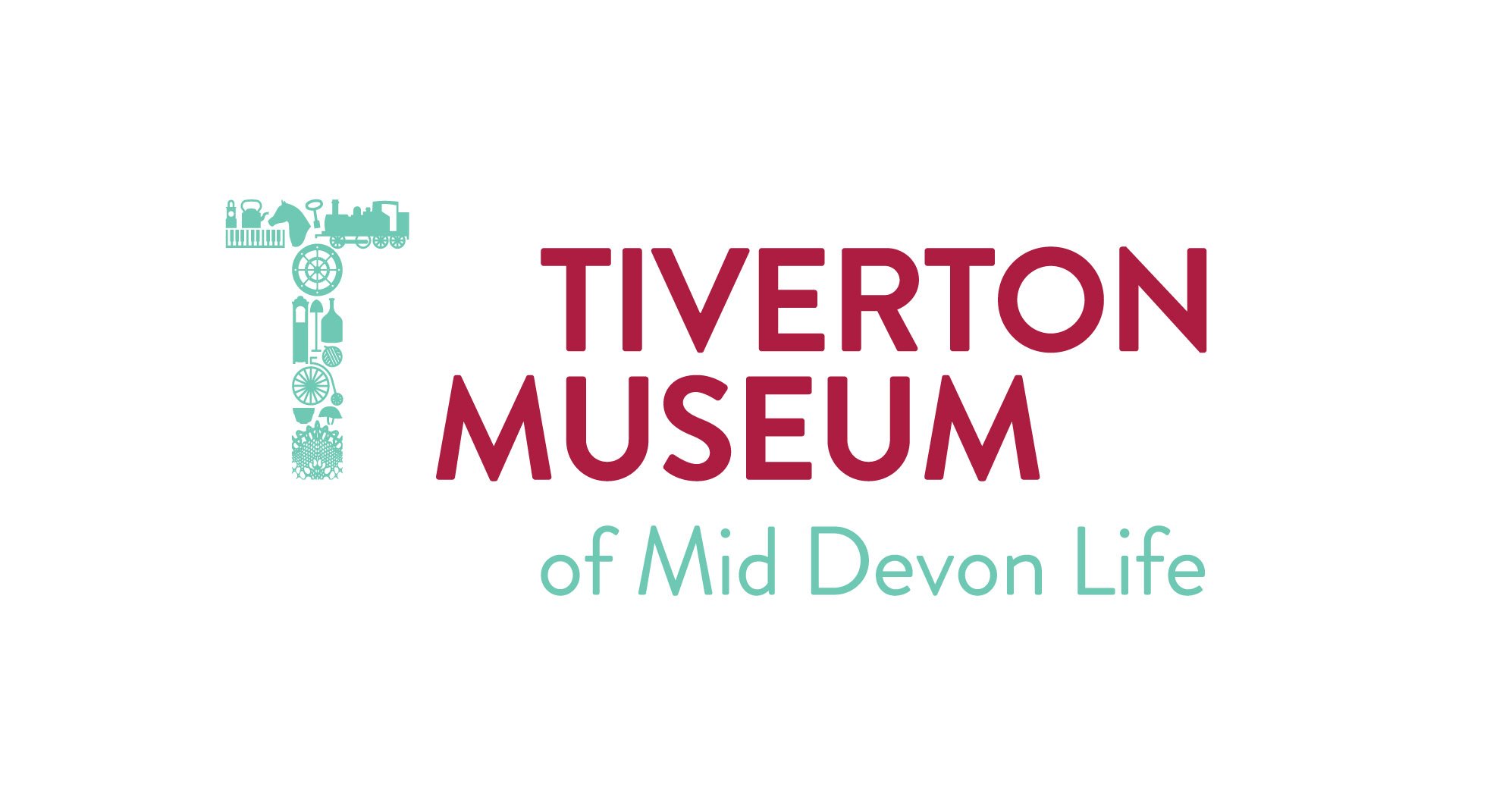 Tiverton Museum of Mid Devon Life
Explore the museum's large, outstanding collections and trace the fascinating history of Mid Devon. The displays include the 'Tivvy Bumper' GWR steam engine, local industries (particularly lace making), farm waggons and the history of agriculture, and the every day home life of Mid Devon folk.
The museum is family friendly and offers a warm welcome to everyone. There is a lively temporary exhibition programme - please look at the events page for further details. The museum also houses Tiverton's Tourist Information Service which is open in museum hours.
Agriculture collections

Our displays show what farming was like before mechanisation, looking at the seasonal tasks from sowing to harvesting.

Archive and Research

For those interested in family or local history there is a research room full of unique information, which also houses a Devon Record Office Service Point. It is open Mondays 2.00 - 4.30pm and Wednesdays 10.30 - 4.30pm. Booking recommended.

Industry

John Heathcoat was a nineteenth century inventor, industrialist, entrepreneur and philanthropist who came to Tiverton in 1816. He pioneered the process of making machine-made net lace and one of his six-ton machines is the centrepiece of the industrial collection.

Transport Collection

We have a whole gallery dedicated to local transport, particularly the local railway. Step on the footplate of the Tivvy Bumper and imagine driving her - fun for young and old alike! Also on display lots of bicycles from a Penny Farthing onwards, and a look at the local canal.

Home Life

Most of our visitors find something familiar to reminisce over in our kitchen and laundry gallery; from mangles to mixers there's going to be something you recognise. Our toy display also stirs up happy memories for many people.
Admission & prices
Opening hours:
Wednesday 11:00-4:00
Thursday: 11:00-4:00
Friday: 11:00-4:00
Saturday: 11:00-4:00

Extended opening for school holidays.

Priority to pre-booked tickets (through our website).

Admission Charges (2021)
Adults £6.00
Accompanied Children (0-16) FREE
Member / Disabled Person's carer FREE
Find us
We are situated next to the bus station and the Beck's Square short stay car park. Look out for the large mural of the Tivvy Bumper steam loco and the waterwheel on the outside of our buildings.
Museum news
Tiverton Museum of Mid Devon Life is Runner Up in the Favourite Museum or Historical Attraction Category in the prestigious Primary Times Reader Star Awards 2017! EACH year the interest in the Primary Times Reader Star ......

Tiverton Museum is making a public appeal for anyone remembers the Tiverton branch of Toc H......
Information
The museum is next to the short stay car park on Beck's Square, and a very short walk away from the long stay car park and bus station.

There are a number of cafes just a few minutes walk away.

Baby change facilities are available on site.
New from summer 2021!
Dress to Impress
Enjoy our new dressing up stations around the museum; the whole family can take part and pose for selfies.
Tiverton Museum of Mid Devon Life
Beck's Square
Tiverton
EX16 6PJ

T: 01884 256295
E: curator04@tivertonmuseum.org.uk
Tiverton Museum of Mid Devon Life
Tiverton Museum of Mid Devon Life
Beck's Square
Tiverton, DEVON EX16 6PJ