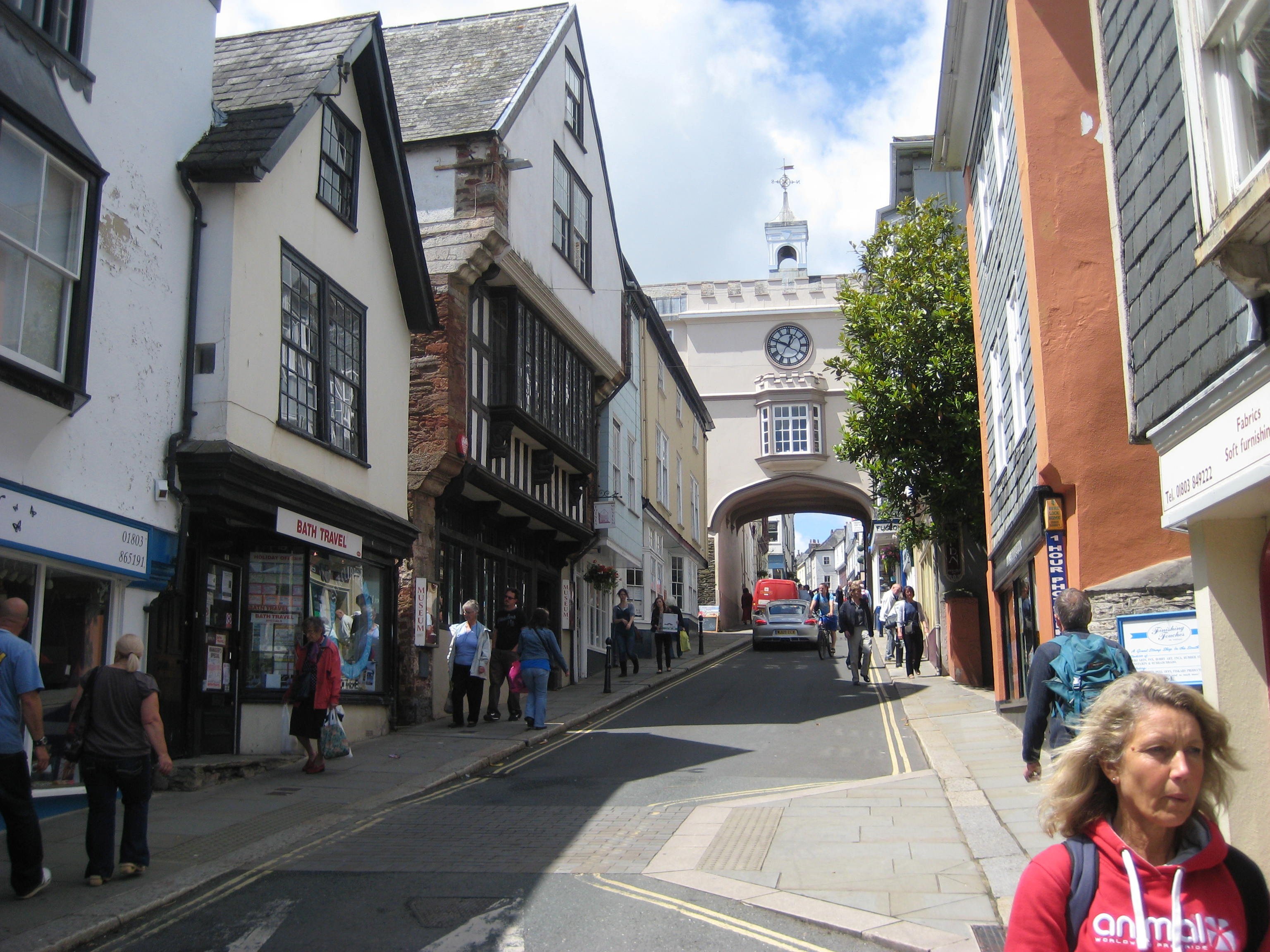 Totnes Museum
Totnes Museum is contained within an authentic Elizabethan Merchant's House, built around 1575 for the Kelland family. The house retains many features dating back to the Elizabethan period and has been painstakingly restored.
Collections, dating from 5000BC, relate to the social, cultural, economic history of Totnes, include a room dedicated to the life and work of Charles Babbage
Saxon Coins

In Saxon times Totnes was a minting Burgh, a fortified town which produced its own coinage. The Museum houses a collection of coins minted in Totnes during the Saxon period, which are currently on display in the Bennett Room.

Charles Babbage

The museum houses an exhibition detailing the work that Charles Babbage conducted, as well as describing the advancement in the field of modern computers and technology.

Lee Ring

This is one of two rings presented to the daughters of Totnes merchant Richard Lee - around 1640 - to thank him for funding the building of the 'Exchange' - a place where fellow traders could do business. It features - in exquisite detail - images of the townspeople of that time.

Forehall

The Elizabethan Forehall. This gallery is dedicated to demonstrating how Elizabethans and later citizens would have lived, as well as containing some beautiful examples of Elizabethan and Jacobean furniture.

The Tudor Kitchen

This gallery compares food and cookery throughout the Elizabethan and Victorian periods, and the displays include some good examples of cookery equipment and the food enjoyed by Tudors.
Admission & prices
OPENING TIMES

Mon - Sat. 10.30 - 4.00 (last admission: 3.30)

The Museum will re-open on Monday, March 23rd and closes Saturday, October 26th

ADMISSION CHARGES

The Museum is free to enter but we do ask for donations once you have visieted us.

Coach parties and school bookings very welcome by prior arrangement - please phone.
Find us
Museum news
Thursday October 8th 2015 AGM followed by ROMAN DEVON Speaker THOMAS CADBURY, Curator of Antiquities at RAMM Thursday November 12th 2015 MEDIEVAL SCULPTURE OF THE SOUTH WEST Speaker ALEX WOODCOCK, sculptor and conserv......

Note that the STUDY CENTRE is now known as TOTNES ARCHIVES......
Information
We regret that there is only wheelchair access to the ground floor in the museum.
TOTNES ARCHIVES

OPENING HOURS
Open all year
Thursday & Friday
10.30 ~ 4.00

TARIFF for Research & Services
Totnes Archives Use: £1.25 per hr
Research by post on your behalf: £7.50 per hr
One year's use of the Archives
(for Friends of Totnes Museum): £8.00

CONTACT
totnes.archives@outlook.com
01803 863821

PARANORMAL

The museum can be booked overnight by paranormal groups. Normally these events are open to the public for a fee.
Totnes Elizabethan House Museum
70, Fore Street
TOTNES
TQ9 5RU

T: 01803 863821
E: info@totnesmuseum.co.uk
Totnes Museum
Totnes Elizabethan House Museum
70, Fore Street
TOTNES, DEVON TQ9 5RU