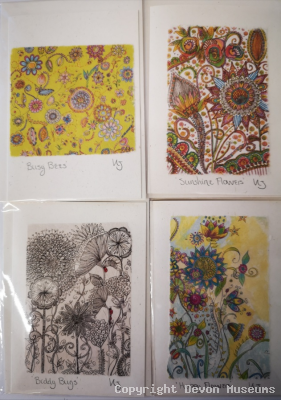 4 blank cards set 2 by local artist Kitty Jane, online offer only
Was: £ 11.80
Now only: £10.00
Stock: 3 available
Unique designed cards by Local artist Kitty Jane of North Devon. 4 different design blank cards 1. Images may vary from those shown.
You might also be interested in?
set of 4 blank cards 2nd set by Local artist Emma Rose online offer only

£10.00

4 individual blank cards designed by local artist Emma Rose.

10 blank cards

£10.00

10 photos of North Devon animals turned into cards by local photographer Robert Gill.