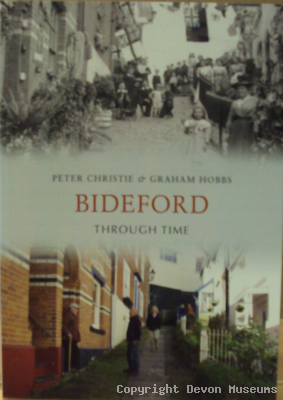 Bideford Through Time
Price: £14.99
Stock: 1 available
Bideford Through Time by Peter Christie & Graham Hobbs

This fascinating selection of old photographs traces some of the many ways in which Bideford has changed and developed over the last century.
You might also be interested in?
James Ravilious "A Life" by Robin Ravilious

£12.99

James Ravilious 1939-1999 son of artist Eric Ravilious James moved to Devon in 1972.

Barnstaple, Our Town

£5.00

Having made the journey from north Devon to London, to pursue a career with a brighter future, it is understandable that at some period the youngsters from the nineteenth century Barnstaple would feel cut off from their loved ones.