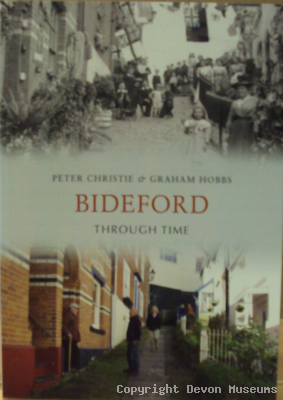 Bideford Through Time
Price: £14.99
Stock: 1 available
Bideford Through Time by Peter Christie & Graham Hobbs

This fascinating selection of old photographs traces some of the many ways in which Bideford has changed and developed over the last century.
You might also be interested in?
The Taunton to Barnstaple line volume 3 , by Freddie Huxtable

£25.00

I have been Having covered the history of the Devon and Somerset Railway in volume 1 and the route, station also and signalling in volume 2, this third and final part of the trilogy rounds the story off.

Farming Wives Signed by Simon Butler

£19.99

This book celebrates the woman whose working traditions lie in the land and those woman who laboured on the land.