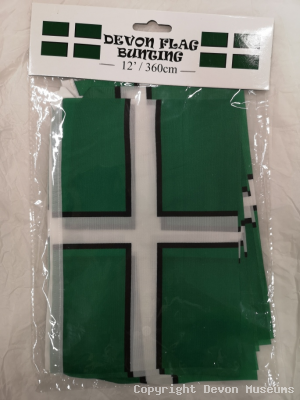 Bunting Devon Flag
Was: £ 3.50
Now only: £2.00
Stock: 10 available
360cm [12'] long run with approximately 7 individual Devon flags joined together to form the 360cm run of bunting. Bunting pendants are approximately 22cm long by15cm deep. Please note this is not a flag.
You might also be interested in?
magnetic bookmark image taken from Shapland and Petter furniture

£1.50

Fridge magnet 8cm-5cm with image taken from one of our Shapland and Petter furniture items.

Unlined,spine, note book, image from Harvest Jug 170

£3.50

unlined-spine back note book15cm-10cm image taken from our Harvest jug 1760.