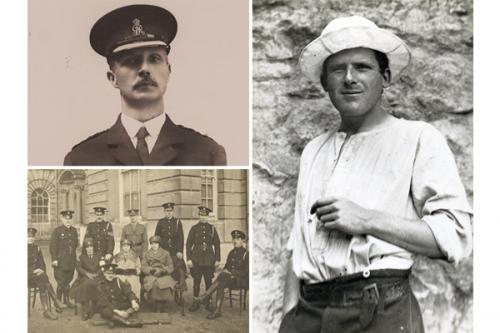 Devon Voices 1914 1918 Home Front Stories: Meet the researchers walk and talk (November) -

Royal Albert Memorial Museum and Art Gallery
16 November 2018
16 November 2018
When: 16 November 2018
Where: RAMM
Time: 12.30pm - 2pm
Cost: £8
Suitable for: Any age

Fridays 21 Sep & 16 Nov
£8 (contact reception for £15 double-event discount)
Join the curators and researchers to explore our Devon Voices 1914-1918: Home Front Stories exhibition. Hear about people whose lives reveal Devon's social landscape 100 years ago. Our researchers share glimpses into the past through their discovery of first-hand accounts.
The first talk features a farmer, policeman, female driver and mechanic in the army service corps and a fisheries adviser.
The second talk focuses on a young sailor, an entertainer, an older man and a woman's work with refugees.
The ticket price includes tea, coffee and cake, followed by a unique opportunity to chat with the project researchers and curators.
A partnership event with Devon Remembers Heritage Project.
Tickets are available online or from the Royal Albert Memorial Museum reception in person or by phone using a credit or debit card on 01392 265858 during opening hours: Tuesday to Sunday, 10am to 5pm.