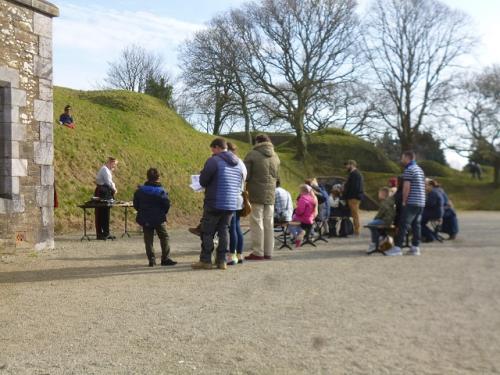 Open day, Saturday 30th March -

Crownhill Fort
30 March 2019
30 March 2019
When: 30 March 2019
Where: PL6 5BX, Crownhill Fort
Time: 12:00 - 16:00
Suitable for: Any age

Saturday 30th March open day at Crownhill Fort
Midday to 4pm
Join us at Crownhill Fort for our second open day of 2019. We have called in a few favours to offer our first weekend open day for some time
See what life was like for the everyday soldier by visiting recreated barracks from 1890 and 1944
Explore 12 acres of grounds with some of the best views in Plymouth
Watch a display of Victorian signalling and have a go at sending your own message across the Parade Ground
Experience the sights, sounds and smells of Victorian guns in action
A small selection of drinks and snacks will be available from the Guard Room but we will not be operating a cafe. Please note the Landmark accommodation will not be available to view at this event.
Admission to our public open days cost £5 for adults, £2.50 for children and £12 for a family group (up to 2+4). We offer limited free parking on a first-come first-served basis and the Fort is very easy to access by public transport.
---
Payment can be made in advance via the ticket link or by cash or cheque (payable to The Landmark Trust) on the day.