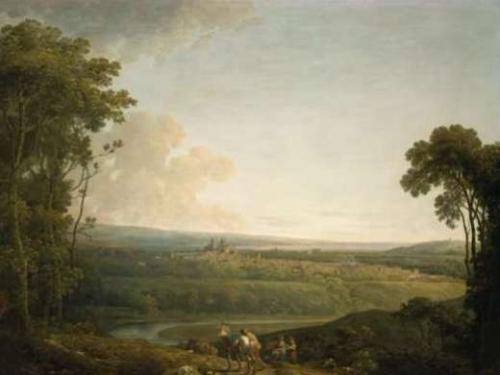 08 February 2020
08 February 2020
When: 08 February 2020
Where: 2019 Royal Albert Memorial Museum & Art Gallery, Exeter City Council
Time: 1.30pm - 4.30pm
Cost: Tickets £30
Suitable for: 18+

A visit to Italy and the Grand Tour of Europe were key events in the lives of artists and patrons in the late-eighteenth and early-nineteenth centuries. Our masterclass examines the wonderful art that originated from painters who travelled to classical and 'exotic' locations in an age before photography, picturing them for a British audience. We will examine the oils, watercolours and drawings by Joseph Wright, Francis Towne, and Thomas Patch, and the stories behind their artistic odysseys. This fascinating afternoon session is directly linked to the artworks currently on display as part of our 'Sense of Place' exhibition which is showcasing important works from RAMM's fine art collection.
Course tutor: Jan Cox
Award-winning art historian Dr Jan Cox tutors for Oxford University and Cambridge University (ICE). He also tutors for and lectures at many arts organisations throughout Britain, including Dillington House. Jan has addressed conferences in Copenhagen, Montreal, Rome, Oslo, and at Tate Britain and Tate St. Ives.
Tickets are available online or from the Royal Albert Memorial Museum reception in person or by phone using a credit or debit card on 01392 265858 during opening hours: Tuesday to Sunday, 10am to 5pm.