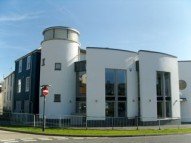 Teign Heritage Centre Home to Teignmouth and Shaldon Museum
Teignmouth and Shaldon are beautiful. They are not, however, just pretty places! Products of a turbulent past and the strivings of succeeding generations, Teignmouth and Shaldon have colourful and absorbing stories to tell.
The stories are told in the Museum, what happened, when and who the players were. About the sea and the land, of war and of peace, of interactions with far-off places and the development of domestic industries. It tells of heroes who shaped the history of the area, of Pellew, Brunel and Luny and of its people whose legacy is ours to enjoy. The Morgan Giles Shipyard which employed hundreds of skilled men and was so important to Teignmouth before, during and after WWII.
Church Rocks Wreck

What a find for a young lad snorkelling off the Teignmouth Beach. He did manage to pinpoint the position of his "treasure" so that he could tell his Dad and get help to bring the wonderful artefacts to the surface. Well done Simon Burton. Come to the Museum - see some larger finds

Brunel and his Atmospheric Railway

Isambard Kingdom Brunel was one of Britain's greatest engineers during the Industrial Revolution. He built some of the world's finest bridges, tunnels, ships and railways. We still have many lasting monuments to his talents. Read more in the Museum's Monograph on sale in our shop

Victorian Bathing Machine

At the Museum we have a conserved and restored bathing machine of the Victorian era. At that time in Teignmouth the ladies and gentlemen were separated on the beach by the pier. The bathing machines were moved and tended by bathing attendants. Jane Rice was one such.

Teignmouth Lifeboats

A name which, for more than 175 years, has been synonymous with rescues and the preservation of life at sea, is that of the Royal National Lifeboat Institution, but it has not always been so in Teignnmouth... Read more of the stories in our Monographs on sale at the Museum

Haldon Aerodrome

Any account of the flying activities at Teignmouth's Haldon Aerodrome would be incomplete without first examining the background of its far-sighted and ingenious founder, William Richard Parkhouse...... See the fabulous cup on show and read more in our Monographs at the Museum.
Admission & prices
The Museum's opening times are as follows:

Tuesday to Saturday,
February half term,
March & October
10am to 4.30pm

Tuesday to Saturday,
April to September
10am to 5pm

ADMISSION PRICES
Adult visitors: £2.50 per person
Children under 18*: £1.00
Free if accompanied by an adult

*children under 11 must be accompanied by an adult.

If you are a Member you have free admission.
Find us
Situated opposite Teignmouth Railway Station and within level walking distance of Teignmouth town centre.
Museum news
The Teignmouth Town Heritage Trail was started in 2005 by the Teignmouth Folk Festival with boards at points of interest round the town for residents and visitors to read......

Teign Heritage - Teignmouth & Shaldon Museum have been awarded a TripAdvisor 2014 Certificate of Excellence, signifying that it has consistently earned outstanding feedback over the past year......
Information
Disabled access to all floors.
We have a roof terrace where you can sit and relax - weather permitting!
There are a number of cafes within level walking distance of the Museum.
2018 is the 40th Anniversary of Teignmouth and Shaldon's Community Museum as the original Museum, housed in an 18th century building, was granted to the Teignmouth Historical Society to set up a Museum that opened in July 1978.
After many years of fundraising and with assistance from numerous people and organisations we built an annexe to the museum which is named the Teign Heritage Centre which opened its doors to the public on 28th May 2011.
The Centre offers local residents and visitors the opportunity to explore the fascinating heritage of the area, as well as attend events, concerts and workshops.
The eye-catching building boasts impressive new visitor facilities and is fully accessible. The Teign Heritage Centre consists of two wonderful permanent galleries which have been carefully designed to appeal to both adults and children. The Centre also houses a roof terrace, a large meeting and events space, the Teign Room, a small shop, dedicated research area and archive room..
Teign Heritage Centre
Teignmouth & Shaldon Museum
29 French Street
Teignmouth
TQ14 8ST

T: 01626 777041
E: info@teignheritage.org.uk
Upcoming events
18 February 2020 to 06 November 2020

Teign Heritage Centre, 29 French Street, Teignmouth, TQ14 8ST
Teign Heritage Centre Home to Teignmouth and Shaldon Museum
Teign Heritage Centre
Teignmouth & Shaldon Museum
29 French Street
Teignmouth, DEVON TQ14 8ST