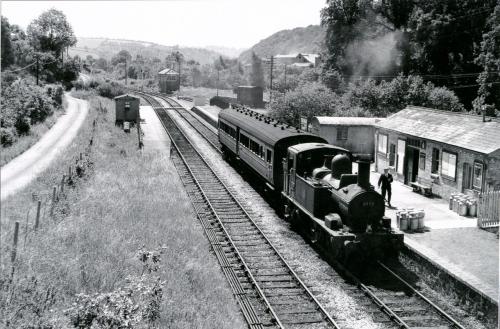 27 February 2020
27 February 2020
When: 27 February 2020
Where: Buckfastleigh Town Hall
Time: 7.00pm - 9.30pm
Cost: None
Suitable for: Any age

The SDR Trust Museum's popular social evenings continue on 27 February when Mark Chambers makes a very welcome return visit to talk about the Teign Valley Railway. It eventually opened throughout at the start of the twentieth century, having had a very long gestation. It linked Heathfield, on the Moretonhampstead branch, with Exeter, the junction being at City Basin, near St Thomas. Single track throughout, it was busy for most of its life with mineral traffic, though passengers were rather sparse.
Given that the line closed to passenger traffic in 1958, and to goods traffic in 1965, it is astonishing that Mark has managed to find over thirty photos that haven't been seen for a very long time, and he will be bringing them along. Enthusiasts for GWR branch lines are in for a real treat.
As usual, doors open at 7.00pm for a 7.30pm start. The meeting will be held in Buckfastleigh Town Hall: parking is available in both the Victoria Woodholme and Mardle Way car parks. Entry is free. Refreshments and a prize draw will also be available, so do come along and join us – you will be very welcome.