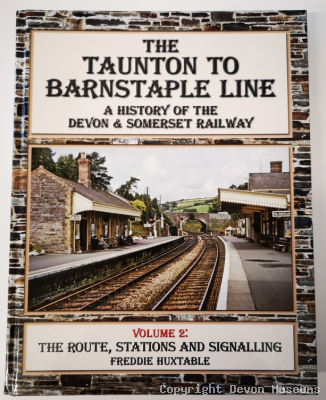 The Taunton to Barnstaple line volume 2 , by Freddie Huxtable
Price: £25.00
Stock: 1 available
Volume 1 covered the history of the Devon and Somerset Railway from its inception to its demise......
You might also be interested in?
James Ravilious "A Life" by Robin Ravilious

£12.99

James Ravilious 1939-1999 son of artist Eric Ravilious James moved to Devon in 1972.

Old Farming Days by Robin Stanes

£12.99

150 photographs showing Life on the land in Devon and Cornwall.