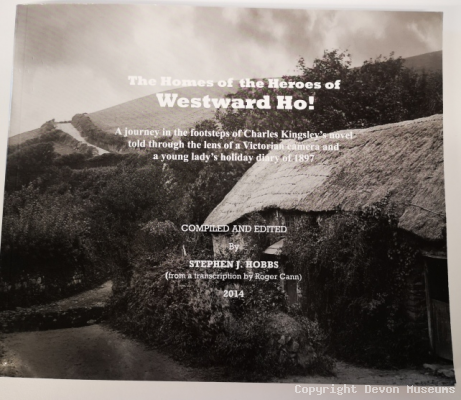 The home of the Heroes of Westward Ho! By Stephen Hobbs
Price: £20.00
Stock: 2 available
This publication combines the skill of a photographer William Stanley Montague Cann and the holiday journal of his sister Annie Mary Cann, in which she records a time in the summer of 1897......
You might also be interested in?
Barnstaple Charter Fair

£14.95

A history of Barnstaple Fair that took 20 years to compile by Martin Burridge.

James Ravilious "A Life" by Robin Ravilious

£12.99

James Ravilious 1939-1999 son of artist Eric Ravilious James moved to Devon in 1972.