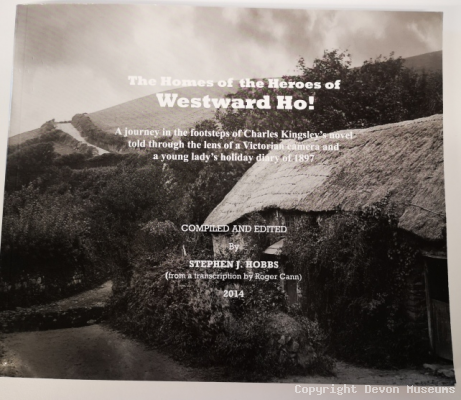 The home of the Heroes of Westward Ho! By Stephen Hobbs
Price: £20.00
Stock: 2 available
This publication combines the skill of a photographer William Stanley Montague Cann and the holiday journal of his sister Annie Mary Cann, in which she records a time in the summer of 1897......
You might also be interested in?
Illustrated History of Appledore book 1 Including an account of one of its families, by David Carter

£12.50

The quaint back streets, or "drags" as they are know locally, are a source of much pleasure in today's traffics choked society.

Bideford Through Time

£14.99

Bideford Through Time by Peter Christie & Graham Hobbs This fascinating selection of old photographs traces some of the many ways in which Bideford has changed and developed over the last century.