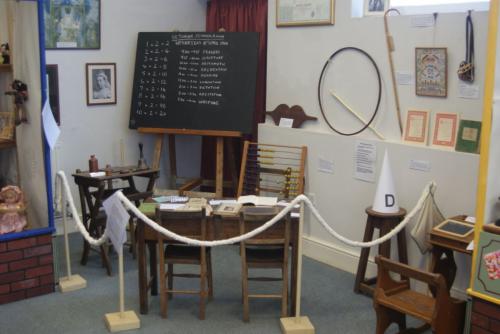 11 April 2018
27 October 2018
When: 11 April 2018 to 27 October 2018
Where: The Old Town Hall, High Street, Crediton, Devon, EX17 3LF
Time: 10.00 - 1600
Suitable for: Family friendly

Relive your childhood through memories of school dinners, toys, television, comics, sweets, Punch and Judy. See what life was like at school in Victorian times and how treatment in childhood illnesses were in years gone by. Listen to Crediton Brownies singing nursery rhymes. Identify the TV programme. Quiz & colouring sheets for children. Opportunity for adults to enter a quiz & win a prize.
What was your favourite sweet, comic, children's television programme? Come in and relive some of the happiest times of your life.
Entry is free, though donations are welcome.
Open Wednesday, Thursday and Friday, 1000 to 1600, and Saturday 1000 to 1300, from April 11th 2018. The closure date is to be confirmed.