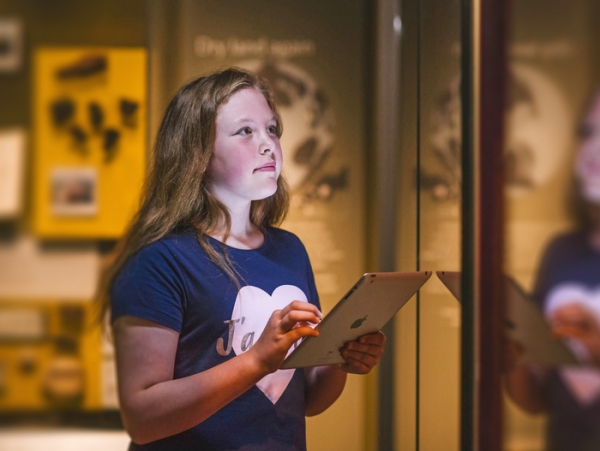 By: Robert Mackenzie
Added: 29 August 2018
RAMM has created a new Time Trail app for iPhone. The new trails app gives a wide variety of tours and trails to help visitors find out more about the collections. It's based on the popular Exeter Time Trail website. The first trail in the app lets you find where you are in the museum and then discover more about that location. It has a floor plan that can rotate and zoom in. Then click on a number to learn more about that gallery. The 360 degree photos can help plan the highlights of future visits too. Share your visit with built in social media and email buttons. Download the Time Trail app for iPhone or iPad on iTunes
Museum trails to explore
The app has the latest museum trails on it, for BBC Civilisations and the Alfie's Night Out exhibition. Both of these feature rotate and zoom maps to help find your way. The Key Objects trail includes subtitled British Sign Language videos.
More trails and tours
The app has many other themed trails and tours. Trails go from architecture to individual artists and many other subjects. Some of the trails go beyond the museum to include Exeter and Devon. Arts Council England funded the trails app and 1010 Media developed it.