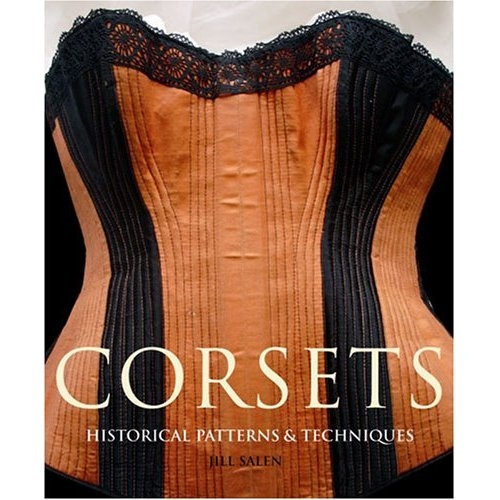 Fairlynch Museum Corsets, Skirt Lifters and Vintage Lingerie - Fairlynch Museum
By: Clare Suttie
Added: 29 March 2021
Apparently Fiona Bruce was a little flustered talking about skirt lifters on the Antiques Roadshow - if only she had bought a copy of this fabulous book - A History And Guide To Collecting Ladies' Antique Skirt Lifters, by Carole Ann Walker - available now at the online shop of the Fairlynch Museum.
Skirt Lifters show the ingenuity of Victorian, Edwardian (and some earlier) inventors to raise ladies' long skirts above the filth and muck of the roads and walk ways. They come in a wide variety of very delightful designs, patents and mechanisms. They are small items that can be displayed very effectively or stored in small cabinets.
Up until now there has been little information on the subject. The aim of this book is to give prospective collectors and those interested in the history of such items an insight in to the fascinating world of skirt lifters.
The author, Carole, is a member of the History Committee at the Museum and enjoys her role as a steward at Fairlynch. She and her husband, Peter, moved to Budleigh full-time in 2015. This is one of three books that she has published.
A second author, Jill Salen is a retired lecturer and author of Corsets published in 2008, and Vintage Lingerie: Historical Patterns and Techniques (2011) (as well as Vintage Swimwear: Historical Patterns and Techniques (2013)) . She discovered the Fairlynch Costume collection in 2018 when researching her next book and became a volunteer after retiring to Budleigh Salterton the following year.
And the Fairlynch is now selling both books, available on-line now.
Vintage Lingerie covers 120 years - From 1920s French knickers to 1950s pin-up brassieres, these fabulous vintage pieces chart the progression of lingerie over the last 120 years.The book covers a range of fascinating garments, including 1890s corsets, 1940s garter belts and basques, 1950s New Look girdles, brassieres, knickers and much more.
The book includes 30 fully annotated working patterns alongside drawings, photographs and practical advice on any feature or alteration necessary for making up the garments.
For any costume designer working on stage or screen, the historically accurate patterns are an essential for capturing the classic shapes of any period. Fashion students and historians will find the period details and historical background of each garment an invaluable resource.
Whether you need to construct a historically accurate period garment or simply wish to channel your inner 1950s starlet, this is the book for you.
Corsets progresses through almost two centuries of corset-making, this fascinating collection showcases an astonishing range of period pieces, from the 1750 whale-boned corsets, through the invention of the sewing machine and mass-produced corsets of the 1850s to the makeshift corsets of World War One.
Reflecting the changing fashions and attitudes of women throughout the centuries, the collection includes corsets for pregnancy, riding corsets for sportswomen and hard-wearing corsets for housemaids. There are even corsets for small children and their dolls.
Each corset features an annotated pattern, a detailed drawing and close-up photography so any historical detail can be captured accurately by the maker. A brief overview places the corset within its historical context.

We are very grateful to Jill and Carole for allowing us to sell their books for the benefit of the Fairlynch Museum.

Chair of the Fairlynch, Trevor Waddington commented: "Museum visitors may be surprised that we are experts in corsets, vintage lingerie and skirt lifters, alongside railways and Sir Walter Raleigh! But of course thanks to Joy Gawne, museum co-founder and President, we have always held an extensive costume collection and these books sit nicely within this specialism. We are lucky to have such expert volunteers at the Museum."