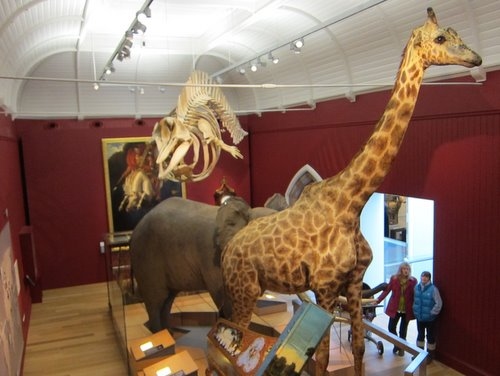 By: RAMM staff
Added: 22 December 2011
Since re-opening on Thursday 15 December, RAMM has attracted record numbers of visitors.
Cllr Greg Sheldon, Lead Councillor for Environment and Leisure, said, he was delighted by the response of the public: "There has been an overwhelmingly positive response from the public. I am thrilled by the way that people have received the new-look museum. The visitor figures speak for themselves, they are staggering!"
On Saturday, Sunday and Tuesday, over 3,000 people visited the Museum each day - nearly six times the average daily attendance for November 2007, the last month before closure, and 50% more than the previous record daily attendance.
"Saturday was busy, but that's to be expected, being the first Saturday since re-opening. With the schools now broken up for Christmas, the visitor figures should be spread a little more evenly," added Cllr Sheldon.
"There are plenty of opportunities to catch the Museum over the coming weeks and we are now open on Sundays apart from Christmas Day! We're even open on Christmas Eve, New Year's Eve and New Year's Day!"