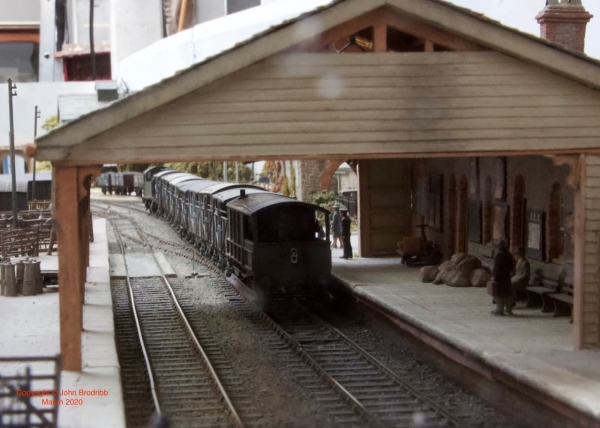 Regular Opening for Ashburton station - South Devon Railway
By: John Brodribb
Added: 20 March 2020
The South Devon Railway Trust Museum is pleased to announce that Chris Lamacraft's celebrated layout of Ashburton station will again be operating on a regular basis in the 2020 season, and we hope that this will be on almost all Gala Weekends. Chris has again spent considerable time and effort over the winter months in improving the layout and training other people to operate it, and hopes that it can be available at every event weekend. Times are likely to be around 11.00am to 3.00pm, but could be extended if the demand is there on the day.
To keep up to date with operations, check back here when you want to visit. Meantime, this is how it looks now:
Ashburton station Operating Days: because of the coronavirus situation there are currenty no operating dates scheduled for Ashburton, as the museum is closed. We hope that the South Devon Railway and museum can reopen on 16 May, so please check back for further updates.
The South Devon Railway Trust Museum is at Buckfastleigh station, and entry to the museum is free. We have a large café on site, and plenty of free car parking. The SDR can also be reached by a short walk from the National Rail station at Totnes, and Stagecoach buses 7, 92 (Mondays to Saturdays) and Gold serve the station approach. Buckfastleigh station approach is also served by Stagecoach buses Nos 88 and X38.
We look forward to seeing you soon.