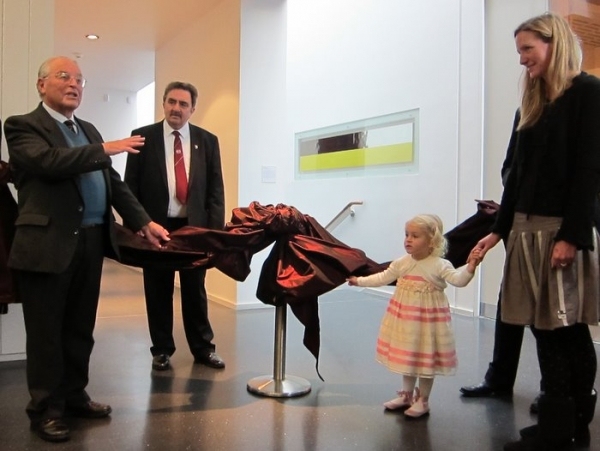 By: RAMM staff
Added: 15 December 2011
RAMM opened its doors to the public today after a four-year closure and multi-million pound refurbishment.
The popular Queen Street building was re-opened by Council Leader Pete Edwards and special guests Maisy Arthur and Frank Potter.
Three-year-old Maisy and pensioner Frank were chosen to perform the opening after taking part in a competition. Maisy had never previously been to the Museum but Frank has a long relationship with RAMM, as his father once worked as the Museum Technician in the 1950s and 60s.
Fully refurbished, the Museum has new displays showcasing the collections and collectors that have helped RAMM to become one of Britain's finest regional museums. They tell the story of Exeter and Devon from the prehistoric to the present but, more than a local museum, its internationally important world cultures and natural history collections also tell a story of global exploration and collecting in the 18th and 19th centuries.
The splendid Victorian building has been repaired, refurbished and extended preparing it for the 21st century. RAMM is open 10am to 5pm every day except Mondays and bank holidays and entry is still free!