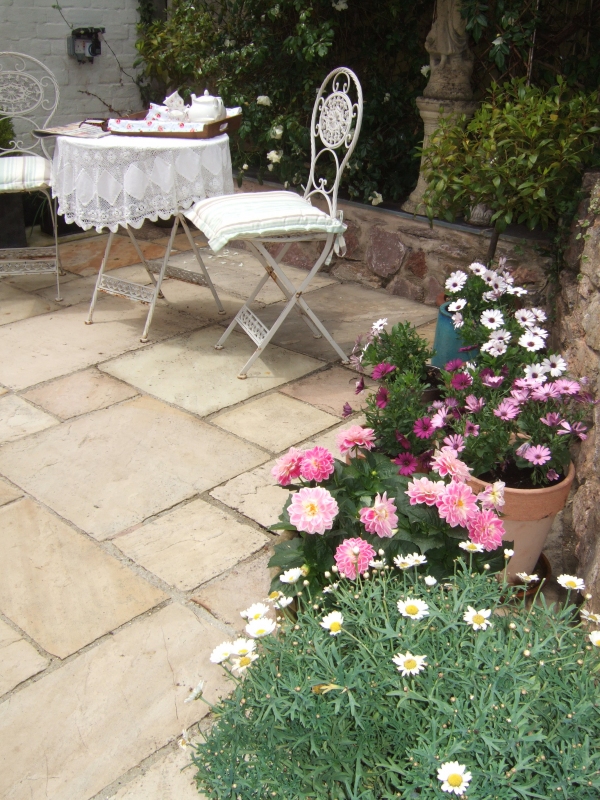 Topsham Secret Gardens June 11th 2023 - Topsham Museum
Added: 01 April 2023
Our popular Secret Gardens event was "virtual" in 2021 but is returning as usual this year. We are looking forward to welcoming visitors to the town to see the twelve private gardens, many of which have not been open to the public before. They remain secret until the day or course but are of different types, sizes and planting; two have sculptures on show.

Initiated in 2006, Topsham Secret Gardens day is a fun event which raises funds for Topsham Museum to enable the curation of exhibitions, new displays and enhance information about the town, its surrounding communities and the Exe Estuary. The opportunity to explore little known streets and byways where the gardens are located has been enjoyed by many visitors over the years.
Join us on Sunday June 11th to admire the lovely, diverse and interesting gardens, enjoy home-made cream teas/cake and buy plants! Bring your friends along too.

Topsham, with it's history as a working port, shipbuilding, and as a place to live has many hidden streets, paths and views and we encourage visitors to leave the well trodden roads and explore the history of the town while imagining the previous lives of its residents.
More details here soon. Tickets will be available after Easter, online and from local outlets.
Car parking available (charge). No dogs please.