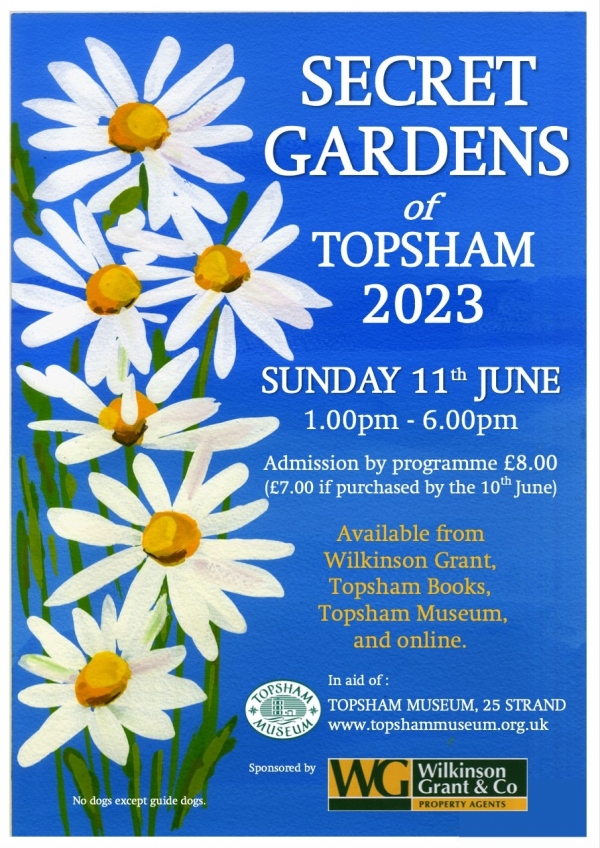 Topsham Secret Gardens June 11th 2023 Tickets now on Sale! - Topsham Museum
Added: 04 June 2023
It's been five years since we were able to hold Secret Gardens in Topsham and we were pleased that so many of you joined us for this very special event and enjoyed exploring the fourteen gardens..
Initiated in 2006, Topsham Secret Gardens day is a fun event which raises funds for Topsham Museum to enable the curation of exhibitions, new displays and enhance information about the town, its surrounding communities and the Exe Estuary. The opportunity to explore little known streets and byways where the gardens are located has been enjoyed by many visitors over the years.
Topsham, with it's history as a working port, shipbuilding, and as a place to live has many hidden streets, paths and views and we encourage visitors to leave the well trodden roads and explore the history of the town while imagining the previous lives of its residents.