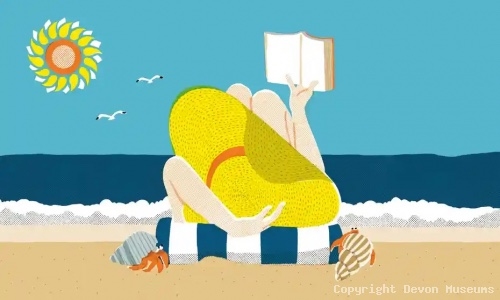 Wednesday 6th April 2022: Stewart Raine The Development of English Seaside Resorts - Fairlynch Museum Budleigh Salterton
By: Clare Suttie
Added: 21 March 2022
Our last Coffee Time Talk of the 2021/22 season is almost here - it's on Wednesday 6th April 2022: Stewart Raine will talk about The Development of the English Seaside Resort.
Our speaker will give a talk and visual presentation on the development of the British Seaside Resort. Originally seaside resorts were called "Watering Places" as they tended to be at spas where there was drinking water. The first seaside resort was at Scarborough with the second resort being at Exmouth. Find out more about bathing machines, British holidays, swimming costumes and piers at this entertaining and informative talk.
We hope to see many of you at this most interesting talk. As ever, the talk will take place at 10.30 for 11am in the Peter Hall, next to St Peters Church in The Lawn. Entry costs £3 to Friends of Fairlynch (bring your Membership Card) and £5 to the general public. Coffee and tea is included.