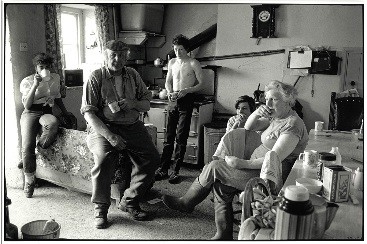 By: Adam Murray
Added: 29 October 2020
The Museum of Barnstaple and North Devon are excited to announce an annual 'Documentary Photography Open' held during February to May in the temporary exhibition gallery. The exhibition is free to enter with a public prize of £200.
Providing a platform for amateur to established contemporary photographers, the exhibition looks to improve North Devon photographer's exposure, enhance their practice and help document North Devon.
The theme of 'Home' has been selected for the 2021 Open and the museum is asking photographers across North Devon to submit an image of what home means to them and their community. The photography theme has particular relevance to the recent Covid-19 pandemic and how people's way of life has been affected by lockdown.
Click here to download this year's information pack and application form. Alternatively pick one up from the museum reception.
Photo copyright: James Ravilious/Beaford Arts