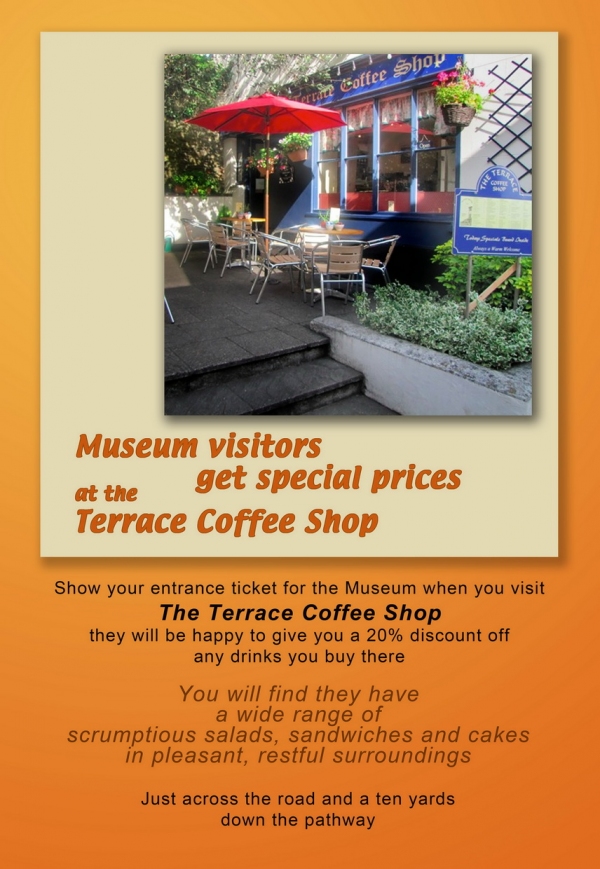 By: John Tissandier
Added: 03 April 2012
After your visit to the museum why not enjoy a tea or coffee at the Terrace Coffee Shop. By showing your museum ticket you'll get a 20% discount.

It works the other way too, by showing your Terrace Coffee Shop receipt you'll pay 10% less for your museum tickets.